Having worked within the optical industry for many years, Michael saw a need to return to a more personal optician service, one based around the client's individual needs, not mass-production and

pushy sales. Michael wanted to create an opportunity for clients to get bespoke spectacles, specifically fitted to their needs and lifestyle, offered to them at a time and place convenient to them. Thus, The Glasses Man was born. The Glasses Man is the optician for everyone.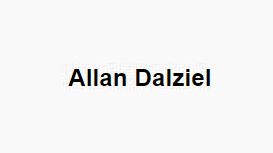 Allan Dalziel is a McTimoney Chiropractor who specialises in the diagnosis, treatment and prevention of biomechanical disorders of the musculoskeletal system, particularly those involving the spine

and their effects on the nervous system. McTimoney Chiropractors use only their hands to make adjustments to the bones of your body. The key to the success of the adjustments is in the speed, dexterity and accuracy with which they are performed.