Recommended Doctors
If you have back pain and want to improve your spinal health, then come and see Shane! Shane is a chiropractor in norwich that has been delivering the best care throughout Norfolk since 2015. He is

trained to perform chiropractic, massage, acupuncture and rehabilitation. You will be greeted in a comfortable consultation and treatment room and offered a diagnosis and plan of management that is best for your health. Don't let back pain get you down! Book your consultation today.
Case History and Assessment- FREE (£49 if treatment undertaken)
We sit down and talk through your complaint to gain a better understanding as to what is causing your pain and why you have it.
Massage, Joint manipulation and mobilisation, Acupuncture. 20 mins. £37
We offer a range of hands-on treatment including joint manipulation, deep tissue massage and medical acupuncture (dry needling).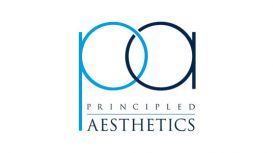 Dermatology & Skin Care Clinic in Wirral. Fast, effective and long-lasting results. Treatments include botox, laser hair removal, dermapen & electrolysis. Book a consultation today.
Birmingham Prostate Clinic, a centre of excellence for prostate cancer treatments & green light laser treatment in the UK
Mark Feneley is a Consultant Urological Surgeon at University College London Hospital, and Senior Lecturer in Urological Oncological Surgery at University College London. He has been a Consultant

Urologist for 12 years, with broad urological experience and particular expertise in urological oncology.
Essence Medical is Scotland's leading cosmetic clinic. Dr Kieren Bong is an internationally recognised expert in advanced facial aesthetics treatments. We offer Botox Glasgow, advanced dermal fillers

treatments, chemical skin peel, lip enhancement, dermaroller, and non-surgical liquid face lift.
The London Cardiac Group provides private Cardiology services in all aspects of adult Cardiology with specialist expertise in cardiac rhythm management.
Beautox Clinic was founded by Mr. Inam with the aim of providing a superior aesthetic treatment experience. Beautox Clinic offers non-invasive procedures such as anti-wrinkle injections, dermal

fillers, lip enhancement and facial contouring. These are carried out exclusively by qualified surgeons. At the Beautox Clinic, our surgeons set the highest standards in the provision of ethical aesthetic treatments.
Founded in 2000, Alternatives is the longest standing clinic in Milton Keynes to offer holistic healthcare services to the community. We offer Acupuncture, Massage, Hypnotherapy, Anti-wrinkle

Injections (with Botox and Fillers) and much more.
theharleystreetdermatologyclinic.co.uk
Welcome to the award-winning The Harley Street Dermatology Clinic, where our experienced consultants provide consultations and treatment of diseases affecting the skin, hair and nails. If you are

looking to find one of the best dermatologists in London, then you need to look no further.
Our qualified staff are on hand to advise on the best frames to suit you, help you find a new look or simply give you an impartial second opinion. We are sports vision experts and can give you the

same accurate and relevant advice, whatever your sport - whether you wear glasses or not.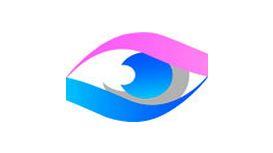 Louise Bater B.Sc. M.C.Optom qualified in 1981. She has worked in private practice and as a research assistant at University of Otago, New Zealand. Since setting up the practices in 1986 with her

husband she has worked in Gorseinon and has built up the business to full time with a loyal patient base.
We put this into effect with our experienced team of opticians and extensive range of services, from eye tests to repairs and from fitting to aftercare. We pride ourselves in offering our patients the

highest standard of professional eyecare using the latest technology. Whether you're looking for exceptional eyecare or a comprehensive range of designer frames and lenses to help you look your and feel your best, Openshaw Opticians is a first-class choice.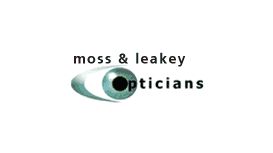 We sell the classiest specs and sunglasses in Norfolk and sight test at all three of our branches. Great eyewear but the best vision too. An independent optician, we have unrestricted access to the

marketplace for the best lenses at the best price for every customer and as Seiko, Carl Zeiss and Nikon stockists we guarantee leading edge lens technology for thin and light lenses with superior optical performance.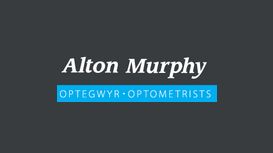 Exceptional service and great value, offering expert eye care to you from the beginning of your eye test to the very end. The whole process is taken care of by a fully qualified professional

optometrist. From affordable essentials to exclusive designer collections with a bespoke spectacle lens service ensuring the clearest and most comfortable vision. We are dedicated to providing a highly personalised service to you.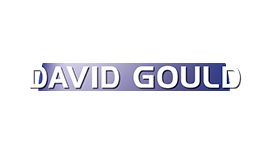 davidgouldopticians.co.uk
Whether you've never worn lenses before, or perhaps tried a few years ago, wouldn't you like the chance to experience the freedom and comfort that modern contact lenses offer? Why not ask to try a

pair of the very latest lenses? We have many hundreds of happy lens wearers aged from under 8 to over 80, some of whom wear lenses full time and some just socially or for sports etc.