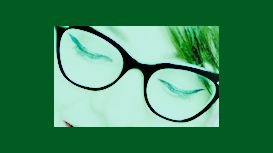 On a visit to friends in 2000 Neil & Karen Standen decided to make Cornwall their permanent home, after falling in love with Cornwall's beautiful coastline and countryside. For Neil living in Cornwall

gave him the opportunity to continue his passion for the great outdoors - as several marathons and continental mountain climbs will testify. For Karen it was because Cornwall reminded her so much of her beloved native Northern Ireland - they even prefer rugby in Cornwall - as it should be!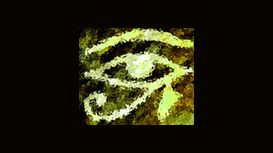 We hope you find the information on these pages informative and that it conveys our professional and caring approach. We strive to provide the highest standard of eyecare and the widest range of

frames, lenses, sunglasses and sports eyewear at sensible prices.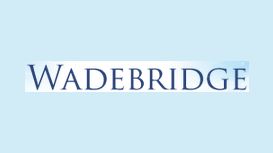 wadebridge-chiropractor.co.uk
The team at Wadebridge Chiropractic Clinic are dedicated to empowering you and your loved ones to reach your highest potential through correct health choices. As part of that commitment we've been

delivering quality chiropractic care to the North Cornwall community since June 2000. Our Mission is simple, we are committed to helping you and your family achieve the maximum level of health and wellbeing you deserve.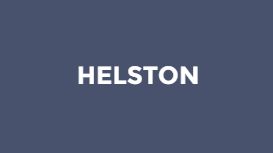 Jade Gillow-Hurd studied Chiropractic at Glamorgan University in South Wales and graduated in 2004 with a Bsc Hons Chiropractic degree. She is a member of The British Chiropractic Association and The

General Chiropractic Council reg. Having been brought up in Cornwall, Jade moved back to work here, inspired by the rural location and the desire to bring her expertise to the local people.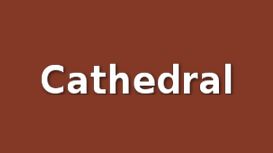 Located in the heart of Truro, Cornwall, health professionals at Cathedral Chiropractic are dedicated to relieving you of back pain, neck pain, headaches and much more by helping you achieve optimum

spinal health. Combining skills and expertise in chiropractic, the team at Cathedral Chiropractic are committed to bringing you better health and a better way of life by teaching and practicing the true principles of chiropractic care.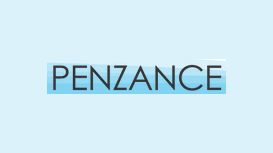 Chiropractic treatment involves safe, specific manipulation to free up joints of the spine or other areas of the body that are not moving properly. If the vertebrae, making up the spine, lose their

normal range of motion, they can cause irritation to the delicate nerves that control the body's movements and sensation.
I am Michael Noone, primary Chiropractor at Newquay Chiropractic Clinic and also Kernow Chiropractic Clinic, Truro. Welcome to our family friendly clinics where we treat babies, the elderly (our

oldest patient is 93!) and everyone in between. I am extremely proud of how far both of the clinics have come since starting in Cornwall in 1996. The service we offer is professional and conscientious, yet relaxed and comfortable. Our prices are fair and our treatment times are never rushed.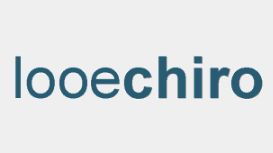 Chiropractic is concerned with the diagnosis, treatment and prevention of mechanical disorders of the musculoskeletal system and the effects of these disorders on the function of the nervous system

and general health. If you would like to discuss your complaint with a Chiropractor before commencing treatment, then a FREE 15 minute consultation can be arranged. This gives you an opportunity to discuss your needs face to face with no obligation to continue.
backpainclinicscornwall.co.uk
Whether you suffer from pain in your back, legs, shoulders or neck, general aches and pains or headaches and migraines, our aim is to locate underlying issues and help to relieve your pain. We are

able to help with stiffness and joint pains, and our chiropractors can offer treatment and advice to pregnant women, children and the elderly.
Cornwall Chiropractic Clinic is one of the very best chiropractic and sports injury clinics in the South West. Located in Foundry Square, Hayle, our team include experts in chiropractic, sports

massage, acupuncture, chiropody, podiatry, hypnotherapy, nutrition, reflexology and yoga. Our practitioners offer immediate pain relief as well as advice on long-term rehabilitation and a healthy lifestyle.
The Duchy Chiropractic Clinic is located in the heart of Bodmin town. We are committed to providing a professional Chiropractic service, in a relaxed and friendly atmosphere to patients of all ages.

Many people suffer with back aches, headaches or muscular pains often relating to stress and work pressures. Others think it is just 'old age' and that it is 'normal' to have pain as you get older. Unlike painkilling drugs, chiropractic treats the cause rather than just the symptoms of these complaints.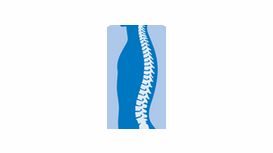 The Camborne Back Clinic is run by Nick and Rachael Hilliard who are husband and wife and are both osteopaths, and was established in 1989. At The Camborne Back Clinic we really care about you and

your spine, muscles and joints - we aim to find the root causes of your symptoms, and to correct them in as few treatments as we can. It takes four years training to be an osteopath, and in addition to this we each have over 20 years of experience.
After 19 years in practice I have considerable experience in helping thousands of patients with a wide range of health problems. There are very few joint or muscular conditions I haven't encountered

during my career and I hope to be able to help you too.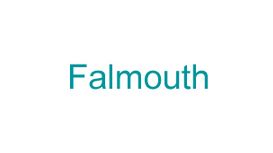 The Falmouth Chiropractic Clinic is the oldest established clinic in Falmouth. Each chiropractor has over twenty five years of experience, and between us we have treated over twenty thousand patients.

So whatever your condition you can be sure we have had experience of it. Our offices overlook the River Fal and are quiet and welcoming. You will be warmly received by our friendly staff. We have extensive free on site parking with disabled access.